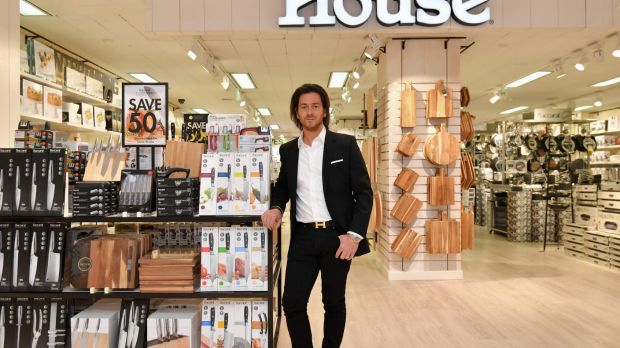 Steven Lew is the Executive Chairman SL Investments Group which has extensive investments globally across the public and private sector, seed capital, property, green energy, technology and payment platforms.
Steven Lew is the Founder & Executive Chairman of Global Retail Brands. The group develops and invest in many retail concepts with over 170 homewares stores. The group has stores in all states and territories in Australia. Global Retail Brands also operate the ecommerce websites for HOUSE.com.au, RobinsKitchen.com.au, YourHomeDepot.com.au and PetHouse.com.au.
Steven Lew is the Executive Chairman of HOUSE retail stores. HOUSE is Australia's largest independent kitchenware retailer, with over 100 stores nationwide. HOUSE successfully expanded into the UK market in 2018 with a plan to open 75 HOUSE stores, in addition to a full ecommerce operation, HouseUK.com, with over 1 million customers in the 1st eight months.
HOUSE specialises in cookware, homewares, dining and gifting essentials. HOUSE stocks some of Australia's and the worlds best loved Brands – KitchenAid, Baccarat, Scullery, Marie Clare Paris, Cuisinart, Breville, Alex Liddy, iD3, iconiX, Global Knives, STONE, Cellar Premium, Soffritto, Bakers Secret, and many more.
Steven Lew is the Executive Chairman of Robins Kitchen retail stores. Robins Kitchen is Australia's 2nd largest independent kitchenware retailer. In 2014 Global Retail Brands acquired the Robins Kitchen business. After completing the purchase, Steven led the team to open 50 Robins Kitchen stores within 4 weeks. Today Robins Kitchen is a national retailer in Australia with over 70 stores.
Steven Lew is the Executive Chairman of PlayCorp Group Of Companies. PlayCorp is recognised as one of Australia's largest distributors of homewares, promotional material, apparel, and sporting goods. PlayCorp has been operating for over 25 years. Over the journey, PlayCorp has been a major Licensing Partner and innovator to – The Australian Football League (AFL), The Simpsons, Warner Brothers, Disney, Marvel, Lucas Films, Fosters, Penfolds, NRL, Holden GMC, Ford, Baccarat, Arcosteel, Marie Claire Paris, Under Armour, Everlast, plus many more.